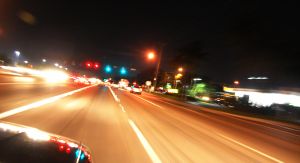 There is a new bill working its way through the senate, aimed at increasing penalties for drivers charged with "Racing on Highways." SB 768, known as "The Luis Rivera Ortega Street Racing Act," is currently being considered by the senate judiciary committee. An analysis concerning the economic and legal impact of the bill, conducted by the Criminal Justice Committee of the Florida Senate, can be found here. The bill will increase fines for street racing for second and third time violators, imposing maximum fines of $3000 and $5000, respectively. Furthermore, a person who has been convicted of street racing three times in the past five years will be subject to a four-year driver's license suspension.
The act is named for Luis Ortega, a 16 year old boy who was struck and killed by an alleged street racer. Authorities believe that the driver at fault was engaged in a street race and lost control of his vehicle. The driver was allegedly traveling at 70 mph in a 35 mph zone. According to a traffic homicide investigation report dating back to Dec. 2003, the driver who struck Luis was involved in a street race where his opposition crashed into a steamroller, killing 1 person.
Racing on Highways Charges - Not Reserved Just for "the Fast & the Furious"
Despite the perception that a "Racing on Highways" charge applies only to people engaged in organized street racing, the fact is that Pinellas law enforcement authorities routinely arrest individuals on these charges when they are simply speeding alongside another vehicle. The Florida Legislature's effort to enhance the penalties for racing could therefore cause many people who are not "street racers" to be in danger of suffering the very severe penalties associated with a "Racing on Highways" charge. Even a first time racing offense will cause a mandatory driver's license suspension of at least one year. Last year, our office posted an extensive blog on how we defend "Racing on Highways" charges in Pinellas County.
Spectators were the First to be Targeted
The current bill in the Senate comes on the heels of prior legislation that permits police officers to issue citations to spectators of illegal street races. Fla. Stat. 316.191(3) provides that any person who is a spectator at a drag race that is prohibited by Florida law commits a non-criminal traffic infraction. Conviction of the traffic infraction would be punished by a fine and three points against the offender's license to operate a vehicle. The driver's license points could lead to increased insurance rates, or contribute toward a temporary driver's license suspension. The mindset of lawmakers who passed the law was that the street racers would not have as much incentive to compete without fans.
The most well-known enforcement in Pinellas County of this new law occurred on 4th St. N. in St. Petersburg. Police officers conducted a massive sting operation on a stretch of road notorious for street racing. The St. Petersburg Police Department put up roadblocks to prevent the escape of racers and spectators alike. 221 citations were issued to spectators, culminating in over $33,000 in fines, more than the median yearly household income in Pinellas County.
If You are Arrested for Street Racing or as a Spectator, we can help
If you are given a citation as a spectator at a street race, the state still has to prove that you were at the race as a result of your own affirmative choice. If you have no connection to the racer and were not found gambling, you may have a good faith argument against being a spectator. Our office handles traffic tickets of all types and we can argue on your behalf to prevent the imposition of a fine and help you avoid having points added to your license.
In many instances, the charge of street racing can be complicated by additional charges. When arrested by law enforcement officers, they will run your drivers license and conduct a search. Hence, the arrest for street racing could lead to additional charges, such as driving on a suspended license or possession of marijuana or drug paraphernalia. As experienced criminal attorneys we will work to find solutions to fit the unique circumstances of your case.
Charged with a Traffic Infraction or a Criminal Offense?
We Can Help!
Russo & Russo attorneys represent clients charged with Traffic Tickets, DUIs and criminal offenses arising out of St. Petersburg, Clearwater and other areas of Pinellas County.
Call 24 hours a day to schedule a free consultation at: 727-578-0303
St. Petersburg / Clearwater Criminal Defense: http://www.defensehelp.com
St. Petersburg / Clearwater DUI Defense: www.duistpetersburglawyer.com
Racing Links: